MDS Towbar Services
MDS Towbars fit towbars from all the major manufacturers, supplying to both the Trade and General Public, with all towbars for new vehicles complying with current EC Type Approval.
I am an IMI (Institute of Motor Industry) awards trainer in Towbar fitting and trailer servicing. I am also Technical Support Manager for the UK's leading vehicle specific wiring kit manufacturer.
Listed below are details of the manufacturers' towbars MDS can supply and fit for you, please contact us for our best price to supply or fit your towbar.
We now offer a lifetime guarantee on all our towbars (towbar and fitting). Subject to a 12 month or 10,000 mile inspection.
Brink Towbars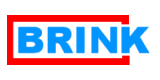 Brink Towbars are the largest towbar manufacturers of towbars in Europe. The Brink name is permanently linked to quality products that meet all requirements that are presented by both official authorities and motor manufacturers. Brink is certified by several car manufacturers according to their own internal quality audit systems. Brink produce a vast range of towbars to suit most customers needs.
Tow-Trust Towbars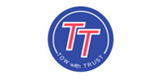 Tow-Trust Towbars are one of the UK's largest manufacturers of towbars and towing accessories. Based in Atherstone, Warwickshire the company has set about forging a strong reputation amongst the trade for supplying the highest quality products. From commercial and non-commercial towbars to an expanding range of trade accessories, Tow-Trust are confident we have the right towing solution for you.
Witter Towbars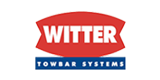 Witter Towbars are the UK's largest manufacturer of towbar systems. They are an independent company and have recently celebrated their 50th year in business. This experience gives them the confidence to provide all towbars with a genuine lifetime guarantee known as the Witter Shield of Safety.
Call Us
Call us now on 07921 148 986 for the cost and availability of towbar to suit your vehicle, alternatively, complete our online Quotation Form for a competitive quote.